In February I had the pleasure of attending the Softtek Digital Innovation Summit in Cancun and was riveted by the opening presentation by César Salazar, venture partner at Silicon Valley venture fund 500 Startups. Salazar spoke about the hot Latin American startup ecosystem that has exploded on to the scene within the last 4-6 years, and the role social media, digital innovators and a new breed of investors has played in bringing this about.
First, a few surprising facts about 500 Startups. They're probably the most active venture fund in the world. They've invested in over 950 companies in 40 different countries over the last 5 years with only $130 million in capital. That means they invest very early with very small checks.
But they still only invest in about 2 or 3% of the companies they evaluate.
In Latin America in particular they started at about 30 investments a year, and over the last 2 years they've gone up to 100 per year.
A Brief History of Startups in Latin America
Latin America is the most active investment area for 500 startups outside the Silicon Valley. Why? Salazar says it's because they're finding plenty to invest in.
But it wasn't always that way. After an initial spurt of entrepreneurial activity in Latin America during the 80s and 90s, the 2000s was really slow. But around 2007-9 activity started to pick up, according to Salazar. Not from the top down as before. This time governments weren't as involved, and the movement was more of a grass roots, bottom-up community effort.
Salazar credits this to the rise of social media. People connected to other like-minded individuals interested in hacking, software development and building products. They started gathering in major Latin American metropolises like Mexico City, Buenos Aires and Bogota, and eventually they grew into communities of 100s of young hipsters all interested in starting their own companies.
And, Salazar says, these communities were connecting across the Latin American region. For the first time you saw the rise of a startup ecosystem across the Spanish-speaking world.
But investors weren't interested until about 2011, when a renaissance of sorts happened in the venture capital industry. That year, according to Salazar, a few Latin American funds started, such as NXTP Labs in Argentina, Alta ventures in Mexico, AL Venture Partners Mexico, Angel Ventures in Mexico, and Mexican.VC, started by Salazar and partner Santiago Zavala.
Why Latin America, Why Now?
Historically, innovation rode on the back of brain drain, with the smartest people from each country leaving to start endeavors in the U.S. and other countries, with negative consequences for their native countries, says Salazar.
But there are now two trends Salazar credits with spurring the growth in Latin American startup activity.
With the current hyper-connectivity, innovators no longer have to leave their countries due to lack of opportunities – they can stay at home and communicate cheaply and easily. Also, restrictive immigration policies in the U.S. forced many innovators to stay and develop their own startup communities.
The second trend, according to Salazar, is the rise of ambitious local problem solving. You don't have to think globally to create a multi-billion dollar business.
The Startups
So without further ado, let's take a look at some of the startups Salazar introduced during his talk:
1.     Miroculus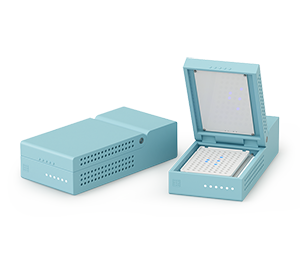 Jorge Soto, a native of Mexico City and an entrepreneur for nearly a decade, started Miroculus, a company that produces a device that can diagnose different types of cancer for a fraction of the cost of standard diagnostic tests.
With headquarters in Mexico City and a satellite office in San Francisco, Miroculus solves the accessibility problem for cancer diagnoses. Typically these studies cost $5,000 per type of cancer, but Miroculus can perform each test for less than $50.  You can learn more from Soto's Ted Talk here.
2.     3D Robotics
Tijuana, Mexico native Jordi Muñoz teamed up with Chris Anderson, former chief editor of Wired Magazine, to start 3D Robotics, a consumer drone company, which manufactures the popular Iris drone.
3.     Hoope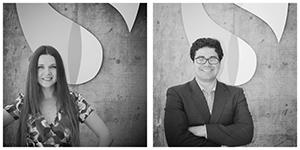 Started by Irina Rymshina of Russia and Ernesto Rodriguez of Mexico, Hoope is a hyper-connected ring that can detect sexually transmitted diseases (STDs) in just a few minutes. The Hoope device combines hardware and software to straddle the fine line between medical device and "internet-of-things" (IoT) device.
4.     WeHostels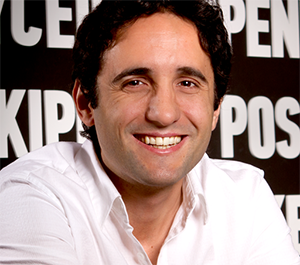 Considered the "AirBNB of youth hostels," according to Salazar, WeHostels, was founded by Diego Saez-Gil of Argentina during a Startup Weekend event, was accelerated at Startup Chile, and was eventually acquired by Student Universe.
5.     Bluesmart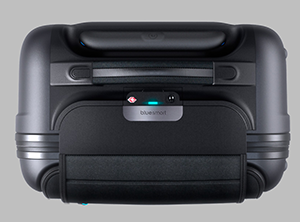 Saez-Gil's next startup, Bluesmart, is the first hyper-connected smart carry-on luggage in the world, launched via a successful $2 million Indiegogo campaign.
As another IoT device, you can use your cellphone to track your luggage if it gets lost, and receive notifications if the TSA opens your luggage.
6.     Konfio
Started by MIT grad and ex-Wall Street banker David Arana of Mexico, Konfio is a true hyper-local startup specifically created with the Mexican market in mind.
A mathematician, he built the technology to analyze sub-sections of data from micro and small businesses to assess risk without the need to interview business owners. Looking at payment processing and online invoicing data, they can assess small business cashflows and offer lines of credit to small business owners automatically.
7.     Clip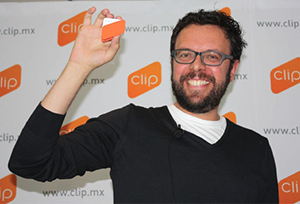 Upon initial inspection Clip looks like the Square of Mexico – a little payment device small merchants can use to accept credit card payments. But it's much more than a payment device. Started by Mexican entrepreneur Adolfo Babatz, the Clip device was actually a point of entry, the physical product, to attract customers and introduce a sophisticated fraud prevention and protection software designed specifically for the types of fraud common in Latin America.
Conclusion
The technology startup scene in Latin America is exploding – and as 500 Startups partner César Salazar showed us, these seven startups are shining examples of the types of innovation coming out of the region.
What struck me was not only the variety of startups, but the creativity and out-of-the-box thinking that brought these innovations to life. Entrepreneurs from the region don't have to go to Silicon Valley to meet potential partners, get investors, and start a break-through technology company – they're staying right where they are and bringing the wealth to the region.